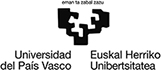 In a prosperous region stretching along the Atlantic coast of northern Spain, the people of the Basque Country are the custodians of one of Europe's most ancient languages and cultures. Yet, they not only have a high esteem for tradition, but are also remarkably forward-looking and have established a highly regarded industrial sector. The region's success and scientific and technological progress are underpinned by the University of the Basque Country, a vibrant 30-year-old institution with 45,000 students, 5,000 world-class academic staff and state-of-the-art facilities.


Nadetech Innovations is a company specialized in the development of coating equipment. Our goal is providing the required instruments and technical support for coating deposition, films, colloids and other micro-nano structured materials. Based on the experience acquired during years, our solutions have been adapted according to customer requirements. The fields of application of our products and services are diverse: nanotechnology, advanced materials, high performance nanocomposites, surface physics, chemistry, biochemical coatings, monolayer and colloidal research, clean technology and wet deposition among others. Nadetech offers solutions focused on different coating techniques as Dip Coating, Sol-gel, ESAM, Electro spinning and Layer by Layer.


SwissLitho AG and Heidelberg Instruments joined forces in 2018. Recently SwissLitho changed the name to Heidelberg Instruments Nano. Together, they offer the widest range of direct write micro- and nanolithography systems world-wide, from low-cost desktop solutions to high-end writers for substrates larger than 1m. Their products are used for prototyping in R&D, industrial manufacturing, and academic research. A full wafer can be patterned in a few minutes with sub-micron resolution, making mask aligners obsolete. Single-nm resolution with simultaneous pattern inspection is achieved with the unique NanoFrazor technology. Systems from both companies can be used to obtain micro- and nanostructures with high aspect ratio as well as in grayscale mode, which makes them particularly suitable to create templates for NIL applications.


Zeppelin Metrology: innovative solutions in precision 3D optical metrology and electron microscopy with microanalysis. With our technological partner TESCAN, a leading supplier of high quality, reliable Scanning Electron Microscopes and Focused Ion Beam workstations, Zeppelin Metrology, provides innovative solutions in the field of electron microscopy and microanalysis for materials science, industry, biology, forensics and life sciences ……


As a world leading manufacturer of nanofabrication instrumentation, Raith helps customers in achieving great results in their field of work. Offering over 35 years of experience and an international service and support structure, Raith supplies the best solutions for nanofabrication, electron beam lithography, focused ion beam nanofabrication, nanoengineering, IC reverse engineering and life sciences applications. Be at the top of the game in your area of expertise, with the best Raith solution for realizing your application.


neaspec designs, manufactures and distributes an advanced nanoscale optical imaging & spectroscopy platform, named neaSNOM. neaSNOM combines the best of two worlds – the nanoscale resolution of atomic force microscopy (AFM) with the analytical power of visible, infrared and even THz imaging & spectroscopy. At a spatial resolution of only 10nm, the method only requires standard AFM sample preparation and is non-destructive. This opens a new era for modern nano-analytical applications such as chemical nano-identification (IR), nano-plasmonic field mapping (VIS & IR) or free charge carrier nano-mapping (THz).


nB nanoScale Biomagnetics is a technology based company established in 2008 with the objective of giving an answer to the instrumentation needs of magnetic hyperthermia research and other applications of nanoHeating, the magnetic heating of nanomaterials.
Its main line of products, the D5 Series, is the most powerful and versatile tool for nanoHeating research through all its stages: from magnetic characterization to preclinical application.
Installed in laboratories in more than 20 countries all across the globe, nB's instruments have set a new quality standard on the industry, and lead the way to reliable, scalable and affordable instrumentation for nanoHeating.


Burdinola is a recognized international company specialized in the management and integral development of laboratory projects. Our commitment to the safety of the installations and professional users is our major hallmark. Safety is what guides Burdinola throughout the laboratory creation process, from preliminary studies of risk identification and space design to equipment and installations. Furthermore, we maintain the demanding premises in sustainability, custom-made solutions, design, efficiency, quality and integral solutions.
Example of our philosophy and discipline is our active participation in forums and associations where international standards are established such us: the European Committee for Standardization (CEN) -in 1985, we assumed Spanish representation in the field of laboratories in general and fume cupboards in particular- and SEFA (The Scientific Equipment and Furniture Association). At the same time, we are pioneers in the application of sustainable criteria to the design and development of our products, being members of EGNATON (The European Association of Sustainable Laboratory Technologies Foundation) and following Cradle to cradle, PEFC and EPD programs. Throughout our history Burdinola has positioned itself at the head of the pharmaceutical, hospital, chemical, research and educational sectors among others; and boasts international recognition. More than 5.000 labprojects successfully completed worldwide defines Burdinola as a leading international brand.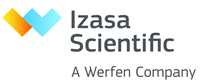 Izasa Scientifc is a Spanish multinational with more than 50 years of experience in distribution of high-end technologies for nano applications in the Iberian Peninsula, in Human Health and Biotech, Chemical and Agrofood, Environment and Energy and Industrial Quality Control Markets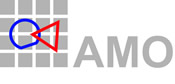 AMOs mission as a research oriented company is to efficiently close the gap between university research and industrial application. For this purpose AMO identifies those topics from basic research that seem particularly suitable for industrial implementation and demonstrates these in application-oriented technology. In joint projects and bilateral cooperation, research and development results are transferred to industry for maintenance and creation of jobs. Thus nanotechnology is expected to provide considerable potential for application areas such as information technology, biotechnology and environmental technology. Headed by Prof. Max Lemme, AMO operates a high level 400 m² cleanroom. Furthermore AMO offers a range of services from consulting to prototype development.


Exaddon provides high-precision and innovative additive micromanufacturing (µAM) solutions for industry and research.
Our CERES print system allows you to create or repair complex metal structures at room temperature, starting at a few micrometers in size up to several hundreds of micrometers. This opens the door to an extensive range of new manufacturing solutions, from THz antennas to semiconductor open defect repair.


Founded in 2011, Grafoid Inc. is a graphene research, development and investment company that invests in, manages and develops markets for processes that produce economically scalable graphene for use in graphene development applications by leading corporations and institutions. Grafoid's leading investment produces application friendly, minimal-defect, high-energy density few layer graphene, utilizing a safe, non-destructive extraction process, leaving the lowest possible ecological footprint. The completely unique, proprietary process results in what Grafoid regards as a new global standard for economically scalable, high-purity graphene products — trademarked under the MesoGraf™ trade name — that can be tailored to both industrial and commercial applications.